COEUR D' ALENE FIRE STATION
Cast for the city of Coeur d' Alene, Idaho, as the second 1% For Art project, this bronze was installed into the front door of the newly built Fire Station III. The fire station is dedicated to the memory of Richard Gains, the only fireman in the county's history to have died in the line of duty. The image of the fireman was sculpted to resemble Richard Gains by request of the firemen.
---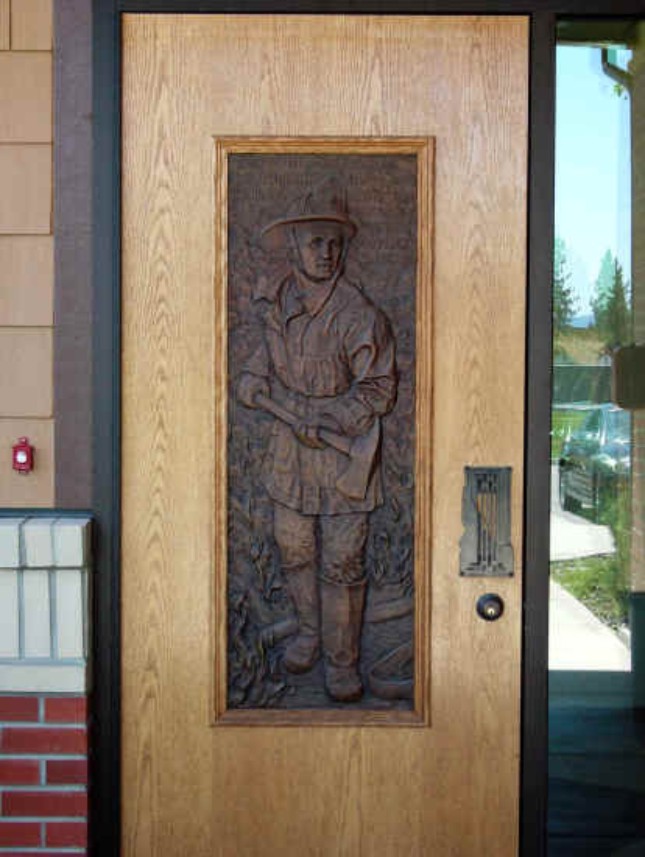 OUR INSCRIPTION READS:
Out of the smoke and grime the firefighter walks a path of bravery, making safe the way for those who are powerless against the flame.
---
Cast Bronze in Oak
50" x 17"
©2002
---